Fundamentals of Applied FEA Course
The Native Lab is launching its first course of 2022 and it is on a new topic: Finite Element Analysis.
In this course, you will learn about the theoretical background of FEA, Simplified Structural Surfaces, Material Model Selection, Impact Dynamics, Torsional Stiffness, Loads, etc.
You are going to learn with a real expert on the topic who has previously worked at McLaren Group and Hyundai Motor Company: Ignacio Carranza Guisado, our CAE Manager.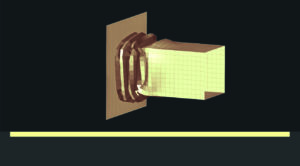 Some more practical information:
The course is online and live, classes will take place on Wednesday from 18:00 to 19:30 CET. We will start on the 23rd of February. If you cannot make it to the live session do not worry, you will have access to the recordings.
Language: English
Once you finished the course you will receive a certificate of successful completion!
You will have access to the materials for one year.
For more information contact to: info@thenativelab.com