Today we are bringing to you our first Newsfeed! In this monthly segment, we are going to share the most interesting news related to composite materials!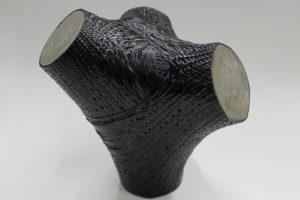 So, let's start with a complex topic: Biomimicry braiding of fiber-reinforced node structures! An interdisciplinary research team from the University of Stuttgart and the German Institutes of Textile and Fiber Research has developed a spatially branched, braided, carbon fiber-reinforced, high load-bearing supporting node as well as a process for manufacturing such complex structures!
Pretty cool, huh? We think this concept is absolutely amazing! I mean, look at this picture! Check out the link to learn more about this impressive tech!
Now, let's talk about sustainability in the composites industry! We have selected three news that cover groundbreaking projects!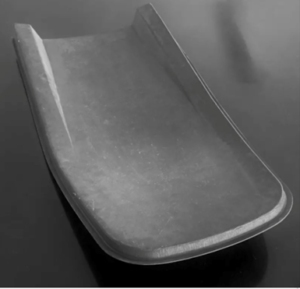 A partnership between the companies Cecence, National Composites Centre (NCC), and Gen 2 Carbon has yielded spectacular results: using recycled carbon fiber they managed to reduce 84% of the carbon emissions when manufacturing airplane seatbacks!
This breakthrough could reduce CO2 emissions by more than 320 tonnes during the aircraft's service life, paving the way for more environmentally friendly air travel!
On another note, we have great news for the wind energy sector: The ZEBRA (Zero wastE Blade ReseArch) consortium has produced the first prototype of its 100 percent recyclable wind turbine blade!
The 62-meter blade was made using Arkema's Elium® resin, which is a thermoplastic resin known for its recyclable properties together with the new high-performance Glass Fabrics from Owens Corning. Elium® based composite components can be recycled using an advanced method called chemical recycling that enables to fully depolymerize the resin, separate the fiber from the resin and recover a new virgin resin & High Modulus Glass ready to be reused, closing the loop.
To learn more about the ZEBRA project, check out this link.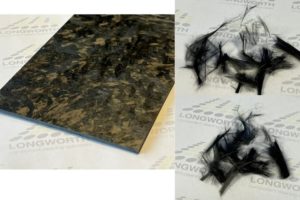 Still on the topic of recycling, U.K.-based company Longworth is promising a new method for reclaiming both near-virgin-grade fibers and resins. Called DEECOM, the process uses high-temperature steam and pressure to separate and reclaim materials. After a decade of development and proving out the technology, the company is ready to launch DEECOM commercially for composites recycling this year!
Discover the new in the following link.
Our last story covers 3D printing of composite parts: Polymer 3D printing solutions company Stratasys has partnered with Radford Motors a global luxury automotive brand, to create more than 500 3D-printed parts, including numerous composite components!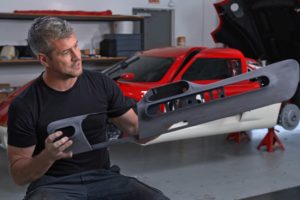 By using various 3D printers and technologies, the team was able to produce parts like a large solid composite firewall sandwich core, printed in two halves on the Stratasys F900 printer in ULTEM 1010 resin. The part was bonded together into a single piece and then wrapped with carbon fiber without the use of a layup tool. The design of the firewall included complex mounting features for interior speakers, a fuel filler mount and the luggage compartment. Additionally, many exterior items like side mirror housings, radiator ducts and body vents were printed in FDM Nylon 12 carbon fiber and ASA materials. Numerous mounting brackets throughout the car were also printed in FDM Nylon 12 carbon fiber due to many factors including strength requirements, the aggressive project schedule and complete design freedom!